Allied Boiler has been in business for over 40 years. We have developed strategic relationships with vendors that allow us extremely competitive pricing in today's tight market place.
Not only can we save you money on the products you are purchasing, but you will find that our technical expertise on these products is second to none. This is what separates us from other suppliers. Call us toll-free at 1-800-858-0484 to find out more about what we have to offer your business.
To view the line of "Work Force" boilers that we assemble, or to look at the wide range of products and services that are offered, just click on the associated link in the navigation bar along the top of the website. Please call or email us for any additional information.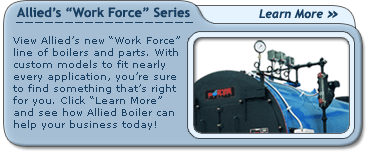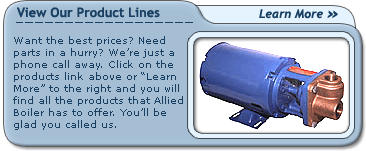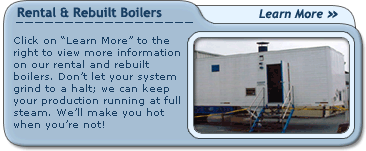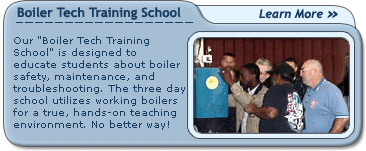 Verse for the Day
"For we know him who said, "It is mine to avenge; I will repay," and again, "The Lord will judge his people." It is a dreadful thing to fall into the hands of the living God." (
Hebrews 10:30-31
)

© 2014 • Allied Boiler & Supply, Inc. • 419 S. Front St. • Murfreesboro, TN 37129 • Ph: (800) 858-0484 • Fax: (615) 890-6607